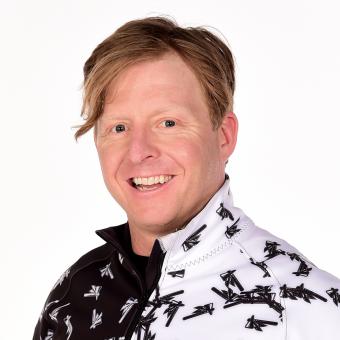 With eight X Games gold medals and two World Championship medals, Nate Holland has enough precious metal to gild his driveway. Born and raised in northern Idaho, Holland developed a taste for adventure at a young age, and that need to live on the edge has fueled him throughout his career. A three-time Olympian snowboardcross specialist, Holland defines the sport's chaotic style by going all-out in every race.
FIRST TRACKS
Holland was ripping the slopes of Schweitzer Mountain in a pair of Sorels and one of Burton's Performer Elite boards by the time he was eight years old. He knew he had to ride professionally after watching Shawn Farmer and Damian Sanders launch the legendary "fingers" of Squaw Valley in the classic snowboarding movie "Critical Condition."
OFF THE SNOW
Holland enjoys activities that keep him busy, including dirt biking, fly fishing, mountain biking or wakeboarding. He and his wife, Christen, welcomed baby girl Lux into the family in November of 2015. 
 
Team Info
2006 Turin
2010 Vancouver
2014 Sochi
Results
OLYMPIC WINTER GAMES
Team: 2006, 2010, 2014
25th, Sochi, RUS, 2014
4th, Vancouver, CAN, 2010
14th, Torino, ITA, 2006
FIS WORLD CHAMPIONSHIPS
Teams: 2007, 2009, 2011, 2015, 2017
25th, Sierra Nevada, ESP, 2017
4th, Krieschberg, AUT, 2015
3rd, SBX, La Molina, SPA, 2011
3rd, SBX, Arosa, SUI, 2007
13th, Gangwon, KOR, 2009
WORLD CUP HIGHLIGHTS
1st, Veysonnaz, SUI, 2018
1st, PyeongChang, KOR, 2016
X GAMES
Gold, SBX, Aspen, USA, 2014
Gold, SBX, Aspen, USA, 2012
Gold, SBX, Aspen, USA, 2010
Gold, SBX, Aspen, USA, 2009
Gold, SBX, Aspen, USA, 2008
Gold, SBX, Aspen, USA, 2007
Gold, SBX, Aspen, USA, 2006
Gold, Ultracross, Aspen, USA, 2004
Bronze, SBX, Aspen, USA, 2015
Bronze, SBX, Aspen, USA, 2011