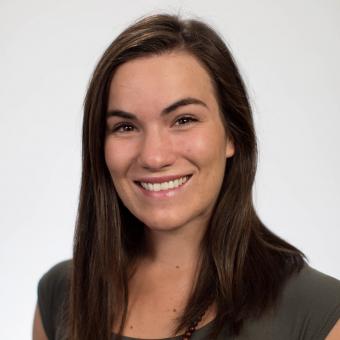 Karly Shorr
Pro Slopestyle - Snowboarding
---
Karly Shorr was on fire in 2016, earning podium finishes at the Burton US Open, the Olympic test event in Pyeongchang, South Korea and the U.S. Grand Prix at Mammoth Mountain. A member of the 2014 U.S. Olympic slopestyle team, Shorr rode to a commendable sixth-place finish in Sochi. A slayer on the rails, she continues to use her technical prowress to climb up the ranks of women's slopestyle snowboarding. Shorr missed out on the 2018 Olympic season due to injury but is planning to come back strong in the 2019 World Championship season.
FIRST TRACKS
Shorr began snowboarding because she wanted to hang with her two older brothers on the mountain. Her transition from gymnastics to snowboarding may be responsible for her air awareness and determination on a snowboard.
OFF THE SNOW
When she's not riding or training, Shorr enjoys traveling and heading into the outdoors, especially in Oregon. She also enjoys hiking and swimming in the summertime as well as biking, skateboarding, reading, writing, taking photos, playing the ukulele and hunting.
Results
OLYMPIC WINTER GAMES
Teams: 2014
6th, SS, Sochi, RUS, 2014

FIS WORLD CHAMPIONSHIPS
Teams: 2015, 2017
4th, SS, Sierra Nevada, ESP, 2017
9th, SS, Kreischberg, AUT
13th, BA, Kreischberg, ESP, 2017
WORLD CUP HIGHLIGHTS
Three career podiums
First podium: 2nd, SS, Park City, USA, 2015

FIS JUNIOR WORLD CHAMPIONSHIPS
Bronze, Valmalenco, ITA, 2011