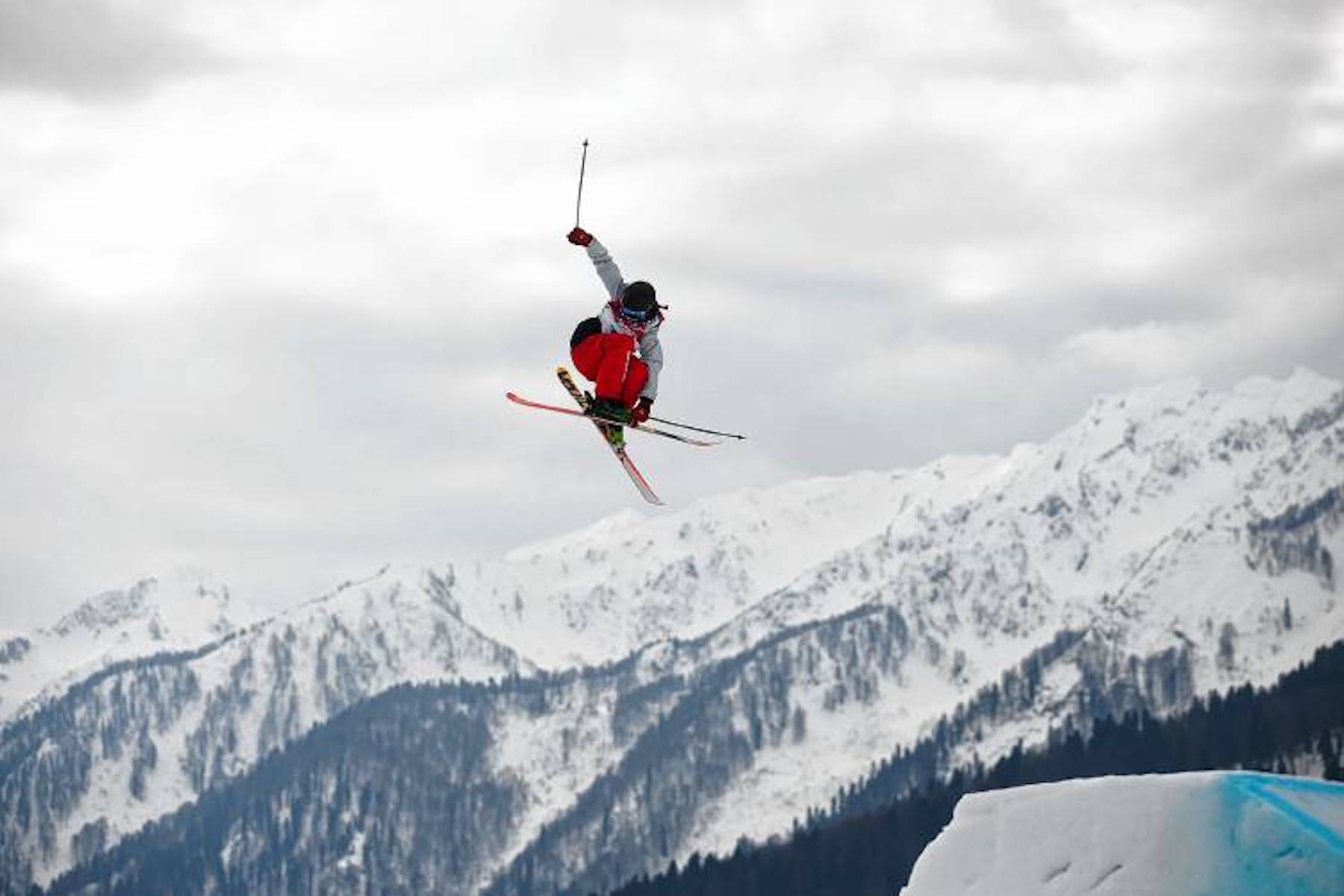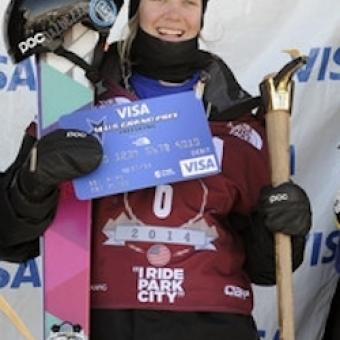 Julia Krass
Pro Slopestyle - Freeskiing
Julia Krass is one of the few dominant fresh faces of freeskiing, bursting onto the freeskiing scene in 2014 when she landed a spot on the inaugural Olympic slopestyle team. Her first major career result was a second in both halfpipe and slopestyle at The North Face Park and Pipe Open in Waterville Valley, NH in 2011. She then reeled in a few Revolution Tour podiums as well as a fifth at 2013 FIS Junior World Ski Championships and a silver and bronze at the 2013 USSA Junior Nationals.
It's safe to say that Krass was then thrilled to earn a spot on the 2013-2014 Grand Prix tour, the Olympic qualifying series, but didn't put too much stress on herself to make the Olympic team at her young age. During the last event of the series in Park City, Krass stepped it up and wowed the crowd with a victory, securing the coveted coaches' discretionary nomination to the first-ever U.S. Olympic Team for slopestyle skiing.
At 16 years old, Krass represented her country on the global stage in Sochi and finished 11th against a stacked field of veteran athletes. Krass carried the momentum to Heavenly, Calif., where she took the win at The North Face Park and Pipe Open. 
FIRST TRACKS 
Julia Krass's mother, Diana Krass, taught her how to ski at age two at Whaleback Mountain in New Hampshire. Competing with her older brother led to her skiing moguls competitively at age eight. She ended up training for a stint with the Whaleback Core Team under Coach Evan Dybvig, a two-time Olympian. But when Krass discovered terrain parks, she realized that freeskiing was her passion. So at age 16 she decided to make it her focus and moved to Park City, Utah, where she dedicated her winter to training and skiing with Team Axis, which is where she currently trains. She spent most of her early freeskiing days training at Waterville Valley, N.H. and is proud to call Whaleback, Park City Mountain Resort and Waterville Valley her home mountains.
OFF THE SNOW
Krass splits her year between Park City, Utah, and Hanover, N.H., where she is the captain of her high school varsity soccer team in the fall. She spends lots of time working out, jumping on the trampoline and air bagging at Waterville Valley. In her free time, Krass catches up with friends and spends as much time in the outdoors as possible, which includes boating and swimming in the New Hampshire lakes in the summer.
Results
OLYMPICS
11th, SS, Sochi, RUS, 2014
XGAMES
5th, SS, Aspen, CO, 2015
FIS FREESKI WORLD CUP
4th, SS, Silvaplana, ITA, 2018
9th, SS, Quebec, City, CAAN, 2017
GRAND PRIX
1st, SS, Park City #2, UT, 2014
5th, SS, Park City #1, UT, 2014
OTHER
1st, SS, The North Face Park and Pipe Open, Heavenly, CA, 2014
Silver, SS, USSA Junior Nationals, Park City, UT, 2013
Bronze, HP, USSA Junior Nationals, Park City, UT, 2013
Bronze, SS, USSA Junior Nationals, Steamboat Springs, CO, 2012
3rd, SS, Dew Tour, Breckenridge, CO, 2014
4th, SS, USSA Revolution Tour finals, Sun Valley, ID, 2013
4th, HP, USSA Revolution Tour finals, Sun Valley, ID, 2013
5th, SS, FIS Junior Worlds Ski Championship, Valmalenco, ITA, 2013
7th, SS, Dew Tour, Breckenridge, CO, 2013
7th, SS, European Open, Laax, SUI, 2016
8th, HP, Revolution Tour, Copper Mountain, CO, 2014
8th, HP, USSA Junior Nationals, Steamboat Springs, CO, 2012