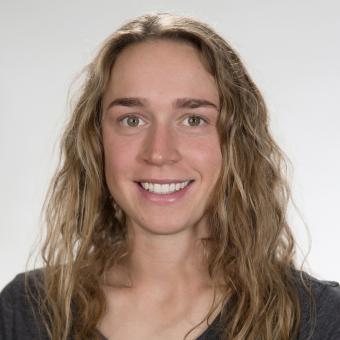 Avital Shimko started making waves in 2015 with a silver medal at the FIS Junior World Championships. She went on to find success at all levels of competition, skiing in her first World Cups and landing the NorAm title in 2018. 
What is your favorite memory as a competitor?
My first World Cup at Deer Valley under the lights was super special. I had my family there, and I saw some old coaches there from when I was a young one. Brought tears to my eyes to see them 8 years later with all the success I have had.
What are your go-to travel items?
Games! You always need to travel with games because who knows where you will get stuck? I also always travel with a coffee mug & peanut butter packs!
Team Info
Steamboat Springs Winter Sports Club
Stratton Mountain School
Results
WORLD CUP HIGHLIGHTS
12th, DM, Megeve, FRA, 2018
15th, MO, Deer Valley, USA, 2018

NORAM CUP HIGHLIGHTS
1st, DM, Val St. Come, CAN, 2018
1st, DM, Killington, USA, 2018
1st, MO, Calgary, CAN, 2018
2nd, MO, Killington, USA, 2018
2nd, MO, Park City, USA, 2018
3rd, DM, Calgary, CAN, 2018

2018 NorAm Title Winner

FIS JUNIOR WORLD CHAMPIONSHIPS
Silver, MO, Chiesa in Valmalenco, ITA, 2015