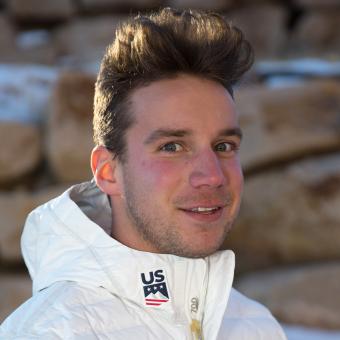 Alex Bowen
2015 World Cup Rookie of the Year
New Yorker Alex Bowen got his start in aerials at age 13 at Buffalo Ski Club's wooden jump site. In his first full season on the World Cup in 2015, Bowen secured a surprise silver medal at the 2015 FIS Freestyle Ski World Championships in Kreischberg, Austria with a trick he had never done on snow. He also has a World Cup Rookie of the Year title to his name.
Q: Who are your favorite music artists?
A: The Chili Peppers, Zeppelin, U2, and B.B. King
Q: What are your go-to travel items?
Books, cookies and music.