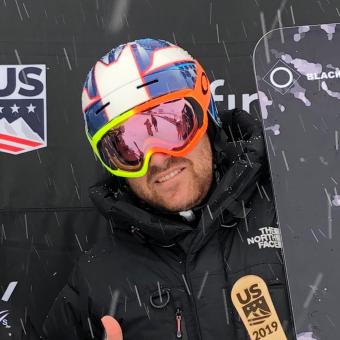 Aaron "AJ" Muss has been making waves for the USA on the parallel slalom and giant slalom circuit since he posted his first top-10 World Cup finish at the Olympic test event in 2017. He made his first Olympic team in 2018 with an impressive top 20 finish.

Who is your favorite athlete?
Aksel Svindal and James Hunt (a Formula 1 driver)
If you could be a Star Wars Character, who would you be and why?
Chewbacca, he's a gentle giant that doesn't have to talk much and does a lot of cool things and it might be nice not to have to shave!
Results
OLYMPIC WINTER GAMES
Teams: 2018
20th, PyeongChang, KOR, 2018
FIS WORLD CHAMPIONSHIPS
Teams: 2013, 2017
WORLD CUP HIGHLIGHTS
6th, PGS, Rogla, SLO, 2018
6th, PGS, Cortina, ITA, 2018
7th, PGS, PyeongChang, KOR, 2017