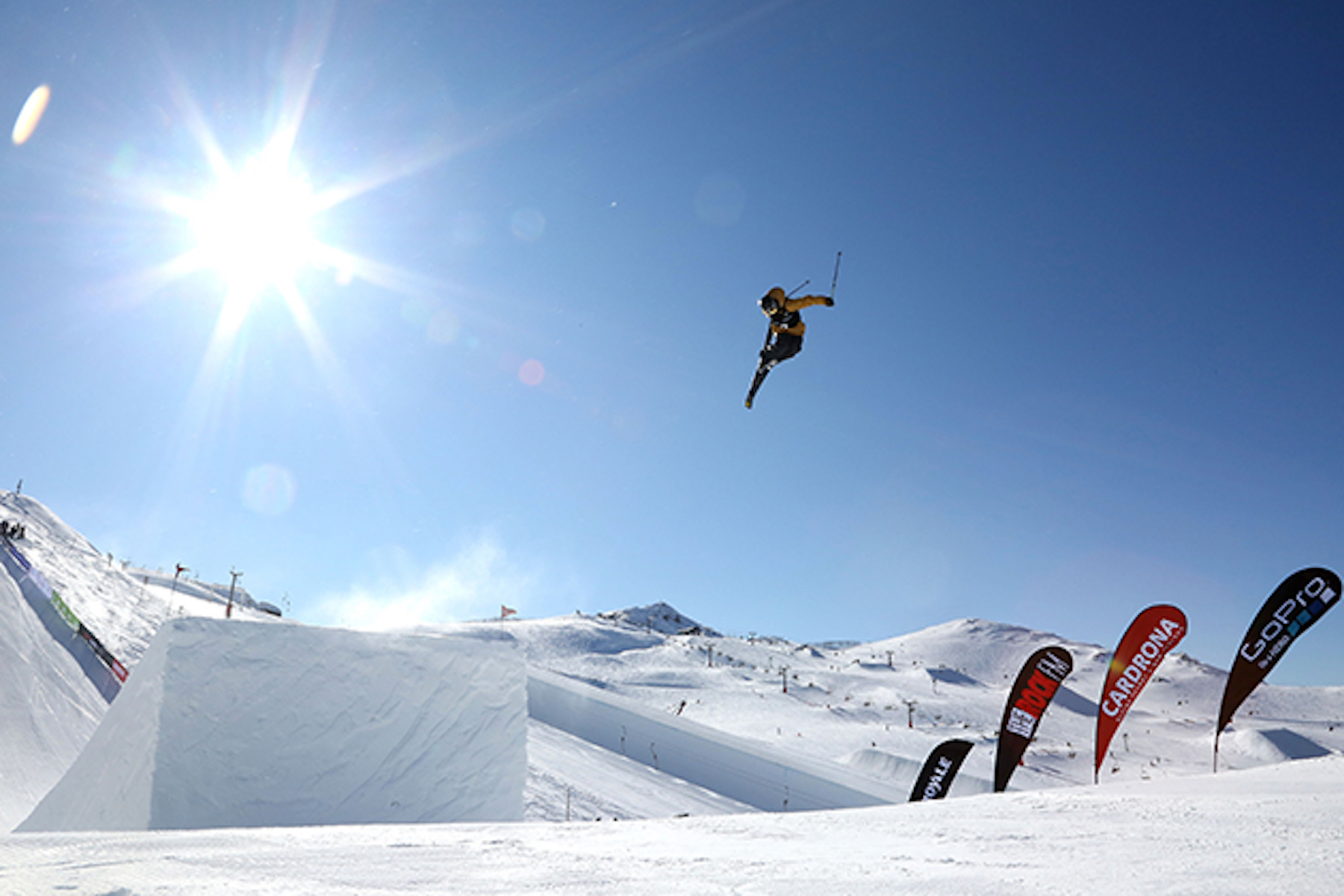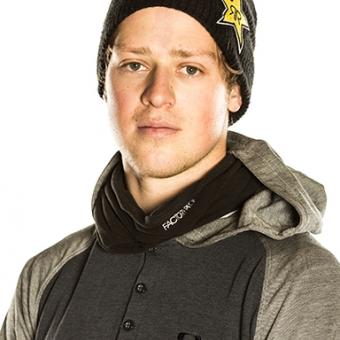 Joss Christensen
Pro Slopestyle - Freeskiing
Joss Christensen made history on February 13, 2014 when he won the first-ever gold medal for men's Olympic slopestyle skiing. What made the victory even sweeter was that Christensen was an underdog going into the Olympics, having been nominated to the team by coaches' discretion.
Christensen had a rough start to the 2014 Olympic qualifying season and wasn't landing the podiums needed to earn his Olympic spot through objective criteria. When it came to the last qualifying event in his hometown of Park City, he knew he had to step it up. After throwing down one of the smoothest runs the judges had ever seen, Christensen won the final qualifying event. Later that week, the coaches awarded him the coveted discretionary spot on the inaugural U.S. Olympic Slopestyle Team.
At the Olympics, under sunny Sochi skies and spring-like conditions, Christensen had the best day of skiing of his life. He threw down two unbeatable runs in qualifiers and then went on to dominate finals with another two unbeatable runs. His last run, a victory lap, included a switch triple 1260 Japan, a trick he had only learned earlier in the week during practice. Christensen led fellow Americans Gus Kenworthy and Nick Goepper in a podium sweep, marking only the third time in Olympic Winter Games history that the U.S. swept a medal event.
Christensen has had marked success outside of the Olympics, including earning an X Games silver medal at Aspen in 2015 and winning the U.S. Grand Prix three times (2014, 2015 and 2016). A Park City local, Christensen picked up slopestyle and halfpipe skiing by living next door to some of the best park features in the world. With his well-rounded bag of tricks and clean style, watch for Christensen to continue to make a name for himself amongst the best freeskiers in the world.  
FIRST TRACKS
Christensen's "ski bum" parents had him started on skis at the age of three at his backyard mountains of Park City and Deer Valley. It wasn't long before he was one of the smallest guys sending the biggest kickers and locking onto the longest rails.
OFF THE SNOW
When not skiing, Christensen likes to play video games and get to the gym. In the summer it's all about mountain biking and skating the Park City skate park. "I pretty much try to stay outdoors and away from my couch!"
Team Info
Park City Freestyle Ski Team
Results
OLYMPICS
Teams: 2014
Gold, SS, Sochi, RUS, 2014
X GAMES
2nd, SS, Aspen, Colo., 2015
6th, SS, Aspen, Colo., 2017
6th, SS, Aspen, Colo., 2014
7th, SS, Tignes, FRA, 2012
7th, SS, Oslo, NOR, 2017
8th, SS, Aspen, Colo., 2013
9th, SS, Aspen, Colo., 2016
10th, SS, Tignes, FRA, 2013
FIS WORLD CUP
1st, SS, Mammoth Mountain, Calif., 2016
1st, SS, Park City, Utah, 2015
3rd, SS, Mammoth Mountain, Calif., 2012
3rd, SS, Cadrona, NZL, 2015
GRAND PRIX
1st, SS, Mammoth Mountain, Calif., 2016
1st, SS, Park City, Utah, 2015
1st, SS, Park City #2, Utah, 2014
3rd, BA, Paul Mitchell Progression Session, Park City, Utah, 2013
3rd, SS, Mammoth Mountain, Calif., 2012
4th, SS, Park City #1, Utah, 2014
7th, SS, Mammoth Mountain, Calif, 2018
OTHER
1st, BA, New Zealand Winter Games, Cardrona, NZL, 2011
2nd, HP, Aspen/Snowmass Open, Aspen, Colo., 2012
3rd, SS, Dumont Cup, Bethel, ME, 2013
3rd, SS, Aspen/Snowmass Open, Aspen, Colo., 2012
3rd, SS, AFP World Championships, Whistler, CAN, 2012
3rd, SS, AFP World Championships, Whistler, CAN, 2012
3rd, HP, The North Face Park & Pipe Open, Whistler, CAN, 2012
3rd, SS, Audi Winter Games, NZ, 2015
4th, SS, Dew Tour, Breckenridge, Colo., 2015
5th, Dew Tour, Breckenridge, Colo., 2015
5th, SS, New Zealand Open, Cardrona, NZL, 2011
7th, SS, AFP World Championships, Whistler, CAN, 2015
7th, BA, Air+Style, LA, 2015
7th, HP, Dew Tour, Killington, Vt., 2012
8th, Dew Tour, Breckenridge, Colo., Dec. 2013
8th, SS, Dew Tour, Snowbasin, Utah, 2012
8th, SS, New Zealand Winter Games, Cardrona, NZL, 2011
9th, SS, Dew Tour, Breckenridge, Colo., 2011
9th, BA, Audi Winter Games, NZ, 2015