Watch Maggie Voisin's First-Ever Film, Swiftcurrent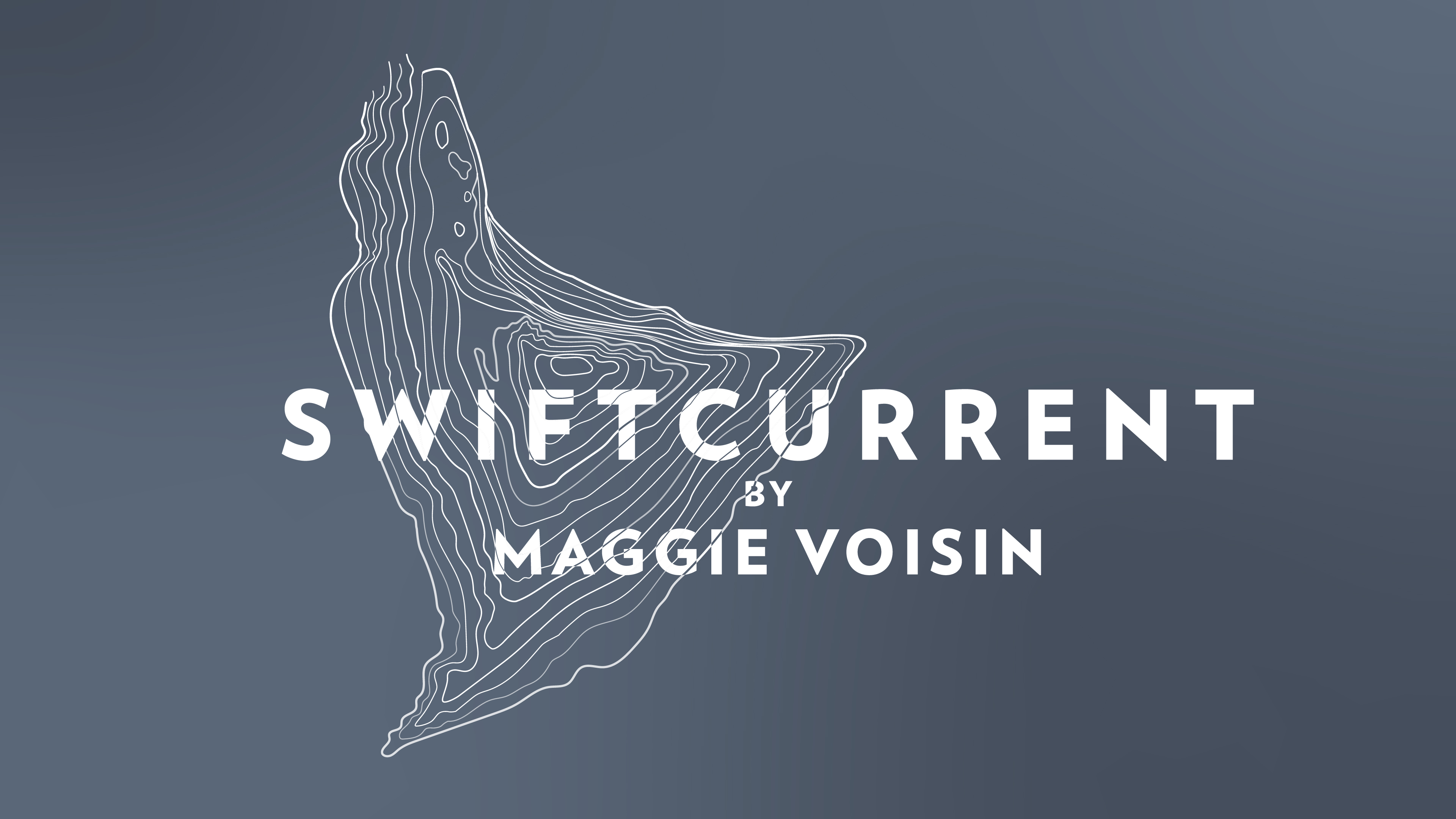 Two-time Olympian, X Games gold medalist, and now film producer Maggie Voisin has premiered her first-ever ski film Swiftcurrent. Maggie teamed up with Good Company's Kyle Decker to piece together competition, backcountry, and lifestyle content making for one of the most well-rounded ski segments to hit the internet.
;
Maggie started filming in February of 2019 with a sled trip to Cooke City, Montana. Later that winter, Maggie confronted the harsh reality of sustaining a torn ACL and was forced to shut down production due to surgery. In classic Maggie fashion, she decided to mount her comeback at the biggest event of the year, taking home the bronze at X Games Aspen. Following a strong debut in Aspen, Maggie immediately collected podiums at the Land Rover U.S. Grand Prix, Dew Tour as well as an X Games Norway big air silver and slopestyle gold. 
It is no surprise that Maggie set her sights on pushing women's freeski progression in the world of film, as she has been pushing the boundaries of competitive skiing since she joined the U.S. Freeski Team at the age of 15. 

Learn more about Swiftcurrent through an exclusive interview with Maggie below: 

Q: How long have you envisioned this project in your mind?
A: When I was a young girl, I was always searching the internet on my parent's computer looking for all kinds of ski edits. Especially films and short clips that focused on female skiers. For me, it didn't matter the type of mountain features or the style of skiing, I would watch everything from terrain park to backcountry. The dedication and passion that ski edits instilled in me were a major inspiration to pursue a career as a professional skier.
My career as a professional skier began when I was fifteen years old and the dream of having my own video project and ski edit goes back even further. Fast-forward to the last two years, my schedule and opportunities from my sponsors all came together to finally bring that dream to life.
From a visual and storytelling aspect, I never really knew what a ski edit would look like for me. With the majority of my time spent as a female contest skier, the idea of combining my park skiing with backcountry skiing seemed like a really unique concept. I'm not claiming to be the first to incorporate the two different worlds of skiing, but it is rare nowadays to see female competition skiers break from their incredibly busy contest schedules to make a film. Especially a film that incorporates backcountry skiing.
Q: What were your goals for the film?
A: My one main goal was to make an edit that I could be truly proud of. It was never about creating the most insane female ski edit, doing the craziest trick, or skiing the gnarliest line. I wanted this film to be about pushing myself out of my usual comfort zone [park skiing] in a whole different way than I am used to. I feel that is exactly what I achieved. 
I think people will be surprised to see that most of the skiing is not done sliding rails and hitting massive jumps. That aspect of my skiing is only one piece of what I want to do in my career. I grew up skiing in the mountains of Montana with my father, Truby Voisin. The mountains and backcountry are elements of my skiing that I am truly passionate about and I want to share with other people. 
Also, a progression of my park tricks in the backcountry brings another female competitive skier into a male-dominated field of ski film making. Overall, this film project has sincerely opened my eyes to the world of backcountry skiing. I have so much more to learn in the backcountry and I'm excited to keep challenging myself in new ways and finding out what the future has in store for me.
Q: Is this just the beginning of your film career? What's next?
A: I have had the opportunity to be a part of a couple of other ski edits over the years, but this is my first solo film project and it is definitely just the beginning. The majority of my time and focus is on being a contest skier. That being said, I believe that it is possible to be just as successful at competitive skiing while working on other film projects. With me having an already solid and successful career in the contest scene, I want to start diversifying my skiing in fun and new challenging ways. Now that I have opened my eyes to the film world, ideas are already coming to mind on what the next edit will look like. 
At the top of the list is skiing bigger and more technical lines in the Alaskan mountains and taking more of my park tricks to the backcountry. As I have said before, I am humbled by the dynamic and ever-changing challenges of backcountry skiing. With so much to learn, I feel like my younger self again learning and evolving in a whole new way. I have a full heart for what's next. 
However, in the next couple of years, I will be putting a significant amount of time and focus into the Beijing 2022 Winter Olympic Games. Making the United States Olympic Team is an important goal of mine and I will do everything possible to be at the top of my game when that time rolls around.
Q: When you saw the final version of Swiftcurrent for the first time, what was the first thought that came to mind?
A: That moment is hard to put into words. Being a part of the whole film process was super exciting and showed me how much work it takes to make all of the little things come together. Unfortunately, while we were dialing in on some of the finishing touches, I found out that my left knee required surgery again after a training accident. So, when the finished product was finally ready to watch from start to finish, it was a bit of an emotional time.
For those who don't know, I received my second ACL surgery on my left knee in April of 2019 and worked extremely hard to get back in time for the 2020 contest season. The contest season was above and beyond what I imagined for myself. With such a quick turn around from the ACL surgery, I had the most successful contest season of my entire career and finished filming for Swiftcurrent. 
As it goes and due to the ski season being cut short by the pandemic, I was initially worried that the edit wouldn't be finished at all. We originally still had a couple of park shoots planned and another backcountry trip that we were working on for the end of the season. The film would probably have been a bit different if I was able to finish those filming trips. With that all being said, I'm so grateful for what we were able to get done and so proud of how the final product turned out.
Q: What do you want people to take out of this film?
A: What an amazing question and I honestly haven't really thought about it up until now. I say this because it is something that I really wanted to do for myself. Thinking on it, I more than anything just hope that the film is fun and inspirational for everyone who gets to watch. Similar to the days when I was a young girl watching ski edits and dreaming of being a professional skier. 
In the end, it's a great privilege that as skiers and athletes we get to create content that we are passionate about. It's gratifying to think that something I've created will hopefully spark positive emotions and inspiration into whoever stumbles upon my project.
Q: What was your favorite moment when filming this project?
A: It's so difficult to pick one specific moment, but my favorite memories were made in the backcountry. One moment that sticks out was the day I did the double backflip. We left Park City, Utah, that same day and drove straight to the backcountry. Due to snowy weather, we had originally planned on building a jump and then hitting it the next day once the weather cleared. As we finished building the jump, the snow slowed down and we just decided to give it a go.
Before that day, I had never done a straight-up double backflip, even on a trampoline, but the idea of doing the trick was in the back of my head leading up to the trip. I didn't even know if I was going to try it, but after I did one single backflip off the jump, I knew I could do it. It was a bit of a battle and it took me six tries to land the double backflip. I was determined to stick it to my feet and the reward of landing it was so thrilling. We had a solid crew at the bottom of the jump who kept the stoke going and that session really set the tone for the rest of the trip.
Q: Is there anyone you would like to thank?
A: First and foremost, I want to thank my agent Tom Yaps. He is the reason that this whole project came together. Not only would I have been unable to do this without him logistically, but he's been one of my biggest supporters throughout my entire career. 
Next, I want to thank Kyle Decker, the man behind the lens! I can't say enough great things about Kyle. It was incredible having a filmer who was equally as excited as I was about the entire project. Kyle was so patient with me every day, even when I would constantly get my snowmobile stuck! Most importantly, he was my hype man through it all and he made me feel so confident, even when I was so out of my element. 
I couldn't think of a better team to make this happen and I can't wait for us to work together again. I was also lucky enough to join Tom Wallisch on a backcountry ski trip to Utah. He has always been a role model and I would not have been able to get done what I did without him on that trip. I just want to keep personally thanking everyone, but you all know who you are and I am so grateful.
Last but not least I want to thank my sponsors because without them I wouldn't be living the life I get to live. Spyder, Monster Energy, and K2 Skis thank you so much for supporting this project specifically and making my dream a reality. I would also like to thank Land Rover for their ongoing support.