Shiffrin Plans More World Cup Speed Races In New Season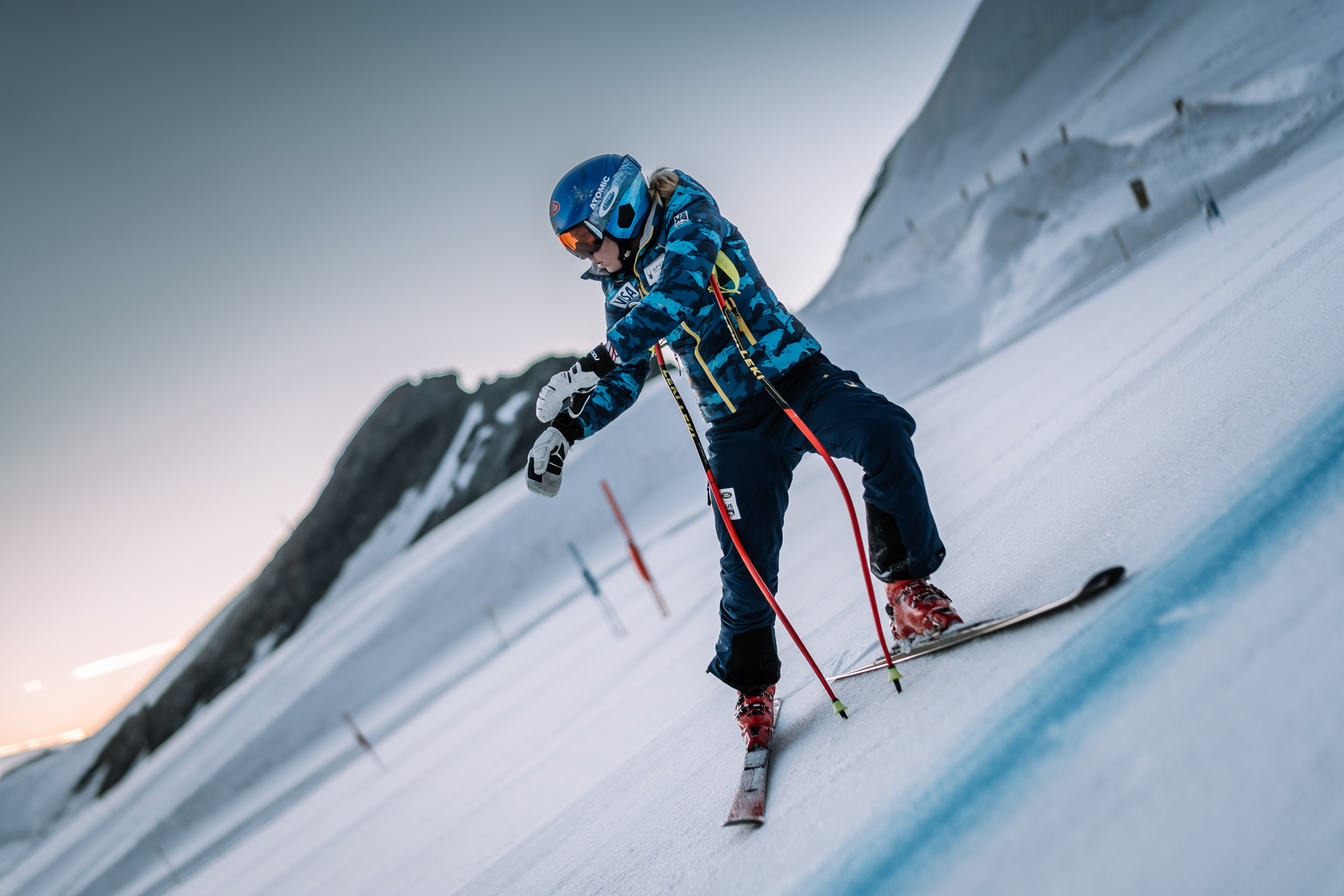 At the recent ATOMIC media day, two-time Olympic champion and six-time world champion Mikaela Shiffrin shared with the Associated Press that she plans to ski more speed in the upcoming Olympic season. 
During the 2020-21 season, Shiffrin reduced her schedule to almost exclusively slalom and giant slalom events, though did compete in the alpine combined and super-G at the Cortina 2021 World Championships—in which she earned gold and bronze medals, respectively—despite having only trained speed a handful of times prior to World Championships. 
The 2019 overall, slalom, super-G, and giant slalom Crystal Globe winner said last Thursday that she was eyeing a start at the first speed races of the season, which include two downhills and a super-G in Lake Louise, Canada, in early December. Shiffrin's first career win in a speed race came in the Lake Louise downhill in 2017, and she added a super-G victory at the same resort the following year. When she won the super-G in 2018, Shiffrin became the first athlete in FIS Ski World Cup history to win in all six disciplines.
Since, Shiffrin's World Cup victory tally has increased to 69, third only behind U.S. Ski Team alumna, winningest female ski racer of all-time, and former teammate Lindsey Vonn (82), and Sweden's Ingemar Stenmark (86). At Cortina 2021, Mikaela became the most decorated American athlete in Alpine World Ski Championships history, with nine World Championship medals (six golds, one silver, two bronze). She also became the first skier – male or female – to win gold medals at five straight worlds.
Shiffrin shared with the Associated Press: 
"This last season was a bit … kind of comeback, almost. And I really had enough to focus on in slalom and GS," said Shiffrin, who was speaking in Austria at a virtual media event of her equipment supplier, Atomic.

"I feel like there is a million things I can improve, especially after last season: The timing in the gates, in slalom keeping up with my quickness and agility, there was a conditioning aspect to it as well. I feel like everything could be on a higher level."

The three-time overall World Cup champion used the offseason to work on various aspects of her skiing in all alpine disciplines.

"I don't feel any lack of things I can improve but I guess sometimes it is good to take a step back and say, 'The level is pretty good.'"