Ganong 13th in World Cup Finals Super-G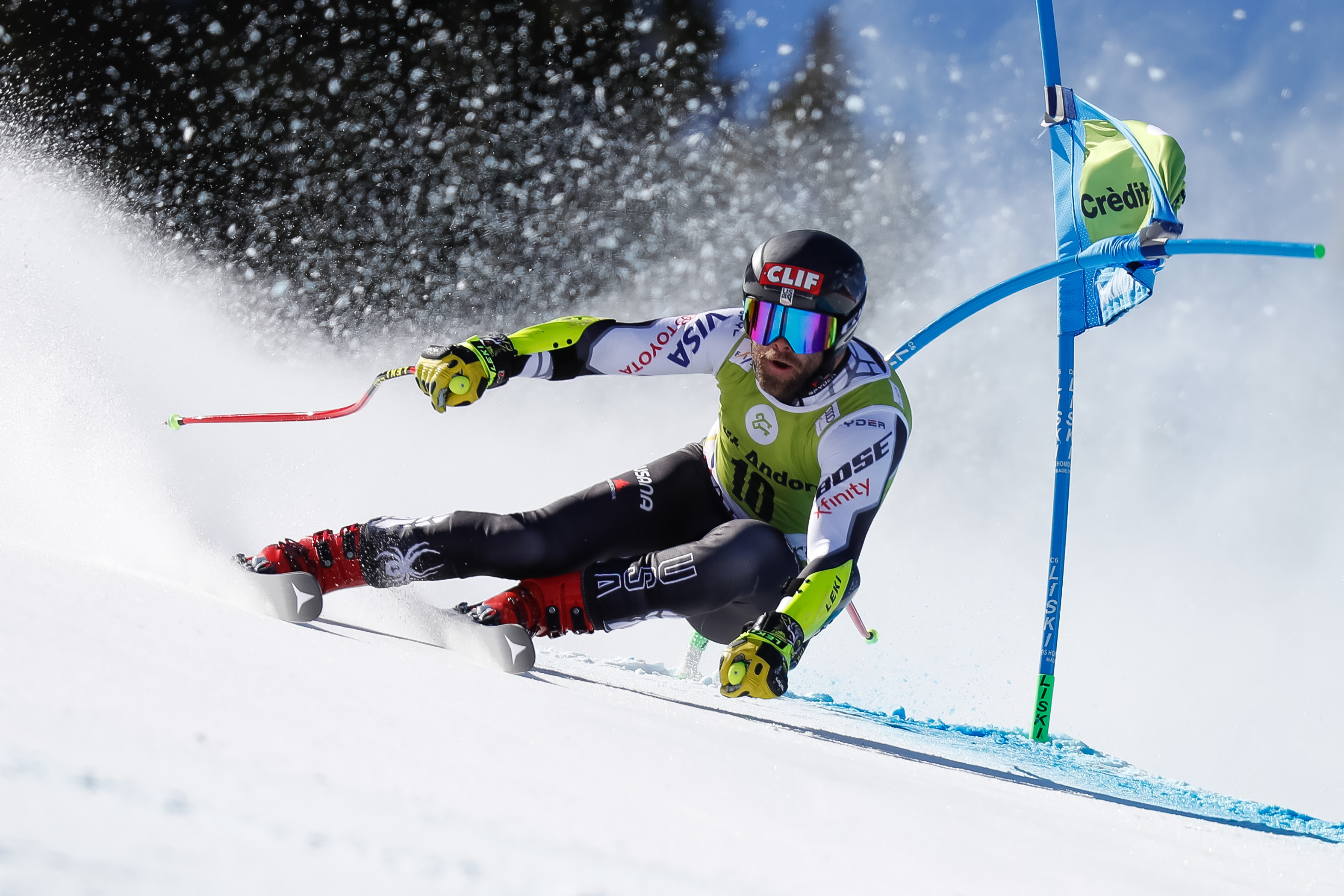 Travis Ganong (Squaw Valley, Calif.) led the way for the U.S. Ski Team, finishing 13th, in Thursday FIS Ski World Cup Finals super-G in sunny Soldeu, Andorra. Ryan Cochran-Siegle (Starksboro, VT.) was 16th, and super-G Junior World Champion River Radamus (Edwards, Colo.) was 19th.
Italy's Dominik Paris continued his super-G dominance with his fourth super-G victory of the season. Paris also wrapped up the overall World Cup super-G title. Swiss Mauro Caviezel was second, followed by Austria's Vincent Kriechmayr in third.
With the World Cup speed season wrapped up, the U.S. Ski Team heads to Sugarloaf, Maine, for the speed events of the 2019 National Alpine Championships.
RESULTS
Men's super-G
STANDINGS
Men's World Cup super-G
Men's World Cup overall
HOW TO WATCH
All times EST
*Same-day broadcast
Friday, March 15
7:00 a.m. - World Cup Finals team event - Soldeu, AND - Olympic Channel-TV, OlympicChannel.com & NBC Sports Gold
Saturday, March 16
4:00 a.m. - World Cup Finals men's giant slalom run 1 - Soldeu, AND - OlympicChannel.com & NBC Sports Gold
5:30 a.m. - World Cup Finals women's slalom run 1 - Soldeu, AND - OlympicChannel.com & NBC Sports Gold
7:00 a.m. - World Cup Finals men's giant slalom run 2 - Soldeu, AND - Olympic Channel-TV, OlympicChannel.com & NBC Sports Gold
8:00 a.m. - World Cup Finals women's slalom run 2 - Soldeu, AND - Olympic Channel-TV, OlympicChannel.com & NBC Sports Gold
Sunday, March 17
4:30 a.m. - World Cup Finals women's giant slalom run 1 - Soldeu, AND - OlympicChannel.com & NBC Sports Gold
5:30 a.m. - World Cup Finals men's slalom run 1 - Soldeu, AND - OlympicChannel.com & NBC Sports Gold
7:00 a.m. - World Cup Finals women's giant slalom 2 - Soldeu, AND - Olympic Channel-TV, OlympicChannel.com & NBC Sports Gold
8:00 a.m. - World Cup Finals men's slalom run 2 - Soldeu, AND - Olympic Channel-TV, OlympicChannel.com & NBC Sports Gold
3:30 p.m. - World Cup Finals women's giant slalom - Soldeu, AND - NBCSN*