"This is all overwhelming. It's been pretty crazy: the feeling of landing that run, knowing it was the best run I've ever done and that I landed it smooth, just waiting for the score, having everyone chanting USA…it was overwhelming."
4 Things You Didn't Know About Gus Kenworthy
1. When Kenworthy came out as gay in an October 2015 ESPN the Magazine article, he became the first male action sports athlete to do so.
2. Gus has collected an unprecedented seven consecutive AFP overall titles.
3. Gus was part of only the third Olympic Winter Games medal sweep in U.S. history when he won the silver medal and shared the podium with Joss Christensen and Nick Goepper in 2014.
4. Kenworthy's parents had him on the mountain in Telluride, Colo., shortly after he learned to walk, and he's never looked back.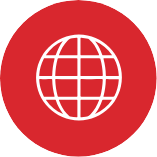 World Championships
Silver, slopestyle, 2017, Sierra Nevada, SPA